Being one of the original marketplaces for non-fungible tokens (NFTs), OpenSea has been an integral part of the decentralized ecosystem. NFTs are tokens that give proof of ownership to a digital asset, whether these are artworks, video game items…

Being one of the original marketplaces for non-fungible tokens (NFTs), OpenSea has been an integral part of the decentralized ecosystem. NFTs are tokens that give proof of ownership to a digital asset, whether these are artworks, video game items or digital real estate. If you own the NFT on a blockchain, and can verify its ownership with a private key, the technology makes the artwork uniquely yours.
Having a marketplace where anyone can buy and sell NFTs is a great boon to the decentralized world. With a new technology to buy and sell art, the artworld in general benefits from marketplaces like the OpenSea platform.
Anyone can be a part of this new movement. You don't have to have your artwork auctioned by Christie's in order to be a part of the NFT community. Decentralization is about user control after all. You can browse the OpenSea marketplace whenever you feel like it and see whether you want to buy digital artwork or not.
The following steps will show you how to find, buy and sell NFTs on OpenSea. If you're looking how to create NFTs, you'll find them in this article. Compared to other platforms, there aren't any Know-You-Customer (KYC) verifications, making it quick and private. You just have to link your personal wallet and you're good to go.
How to Link Your MetaMask to OpenSea
Before you dream of owning the coolest NFT gallery, you need to link your MetaMask to OpenSea. If you have yet to create a MetaMask, then you can refer to our guide on how to create a MetaMask wallet. That being said, let's log into OpenSea using MetaMask.
First, type in the URL https://opensea.io/ and you'll be on the home page. Look to the top right corner. Hover over the user icon next to the create tab and click My Profile.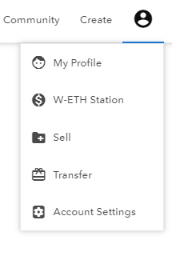 There, OpenSea will prompt you to sign in to your MetaMask Wallet. Just click Sign In, put in your MetaMask password and you'll enter the vast OpenSea waters.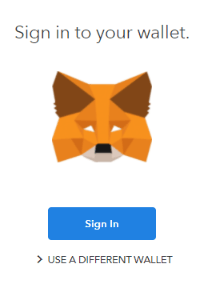 If you want to link to a different wallet, you can hit 'Use A Different Wallet' and follow the instructions accordingly.
After linking your MetaMask, you can browse the different marketplaces and use the Ether (ETH) in your wallet to buy the NFTs you're looking for.
How to find NFTs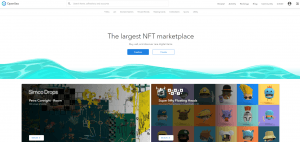 OpenSea makes it easy to find NFTs by just going to their homepage. Type in the URL https://opensea.io/ and you have the option to click Browse or continue scrolling down.
If you click Browse, you'll see several NFTs to choose from.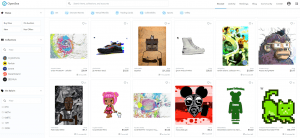 If you scroll down the main page, OpenSea will also greet you with a ton of NFTs. If you have ETH in your wallet, click on whichever one tickles your fancy and start buying.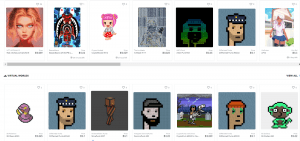 But let's say you happen to come across an artist you really like. Their social media handle says that they sell NFTs, and you want to search if that artist has anything on OpenSea.
Go to the search tab at the top of the main page on OpenSea and type in whichever artist or collection you're searching for.
There, you can choose to go to the artist's main account page or the collection that the artist has. To find the NFTs to buy, you would click the name under Collections and go to the artist's collections page.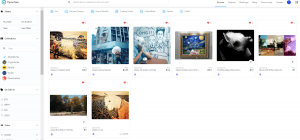 You can click on whichever artwork you like and the characteristics it has. If you want to see the artist's page, click on the artist's icon. This one should have the artist's profile picture and a blue border around it.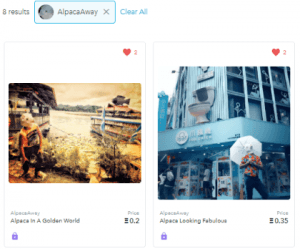 Click that blue-bordered icon and hit view collection. You'll see the artist's page with a description of the artworks. This page is nicer to look at and browse through.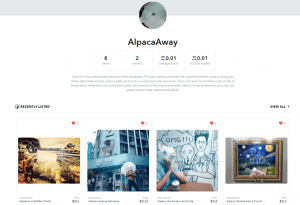 Once you find an artwork you like, click on the thumbnail. You'll be shown the layout of the artwork you're bidding for.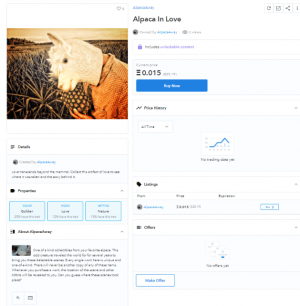 Here, you can find the characteristics of a particular artwork. You can see its price history, a description of the artwork, the artist's description, offers and listings. Unlockable content will be available once you own the NFT. The properties are characteristics of the NFT you're looking at in the artist's collection. Color, Mood and Setting are properties that can be found all throughout AlpacaAway's artworks. For the NFT 'Alpaca in Love,' you'll find that this specific NFT's Color is Golden, the Mood is Love and the Setting is Nature. Other NFTs in the collection have a different Color, Mood and Setting.
All of these characteristics might help you in deciding whether you want to buy a certain NFT.
How to Buy an NFT
Once you've decided a certain NFT is the one you want, click Buy Now.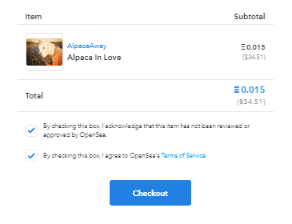 Check the boxes and click Checkout. You'll be prompted by MetaMask to sign the transaction. Sign it to finalize and complete the trade.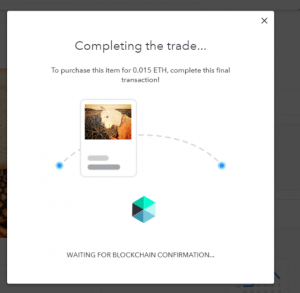 Wait for a few minutes until your transaction is confirmed…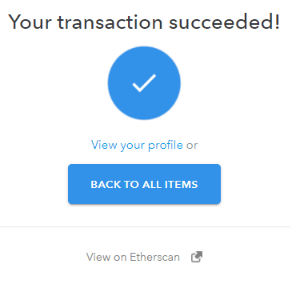 Congratulations! You now officially own a unique token on the Ethereum blockchain. And perhaps more importantly, you own an artwork that you like.
To see your artwork, you can click on Back To All Items or go to your profile and relish the fact that you, out of the billions of human beings on this planet, own that artwork.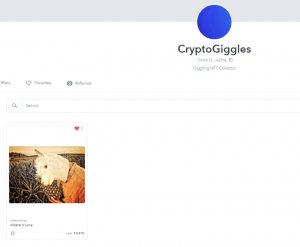 To see your NFT ownership on the blockchain, go back to your MetaMask browser extension and click the three circles near your account name.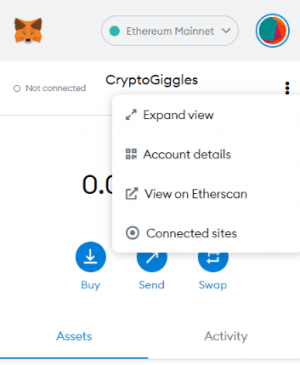 Click view on Etherscan. Once on the Etherscan page, scroll down to the bottom and check for an OpenSea transaction. There you will find the hash that's been encrypted to give you proof of ownership of that artwork forever.

How to Sell an NFT
Perhaps, you've decided that crypto is worth a bit more than your collectible. Or that, even though you love your new artwork, if someone will buy it at a higher price, you'll part ways with it. This in mind, you can set it up for auction in OpenSea.
Go back to your collection, click on the artwork you want to sell, and at the top there is a big blue Sell button. Click it.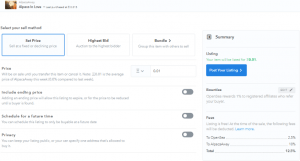 You can set the price as fixed, as an auction to the highest bidder, or as a bundle. Although ether (ETH) is the usual currency used to place bids, you have the option to bid for Dai or USDC.
You also have the option to include the ending price, the price reduced over time as the buyer is found, scheduling for a future time so the NFT can be bought at a later date, and the privacy option for only one single chosen address to buy. And when it's bought, OpenSea takes 2.5% of the cut.
If your account hasn't been initialized by OpenSea, you will have to pay gas fees to get it going. These can be over USD 100 worth of ETH if the network is busy. To save on fees, Chief scientist at blockchain startup DEXTF shows that early weekend morning is the best time to save on gas fees. Be aware of when Ethereum activity reaches highs during Hong Kong, Singapore, Taiwan, and China hours, or UTC + 8, as blockchain has become widely accepted there.
Until the new protocol comes out to significantly lower gas fees, keep this in mind to keep those fees closer to USD 25, as opposed to USD 100.
And after you sign the initialization, the NFT will be up for auction.